What is the First point in filing a Case or defending a Litigation ?. It is nothing but Consultation. Learning the Court process and Time is a must. Along with this you should ask the A to Z Advocates Fees in Chennai. In Madras High Court, you get all the details of Lawyer expenses and calculate your budget.
Lawyer Fees
How much a Lawyer charge for Legal Services ?. Lawyer Fees for Litigation and other Legal Services indeed differ from case to case. In fact, one must get a consultation first before entering into litigation process. You must make a proper decision before legal proceedings.
Chennai Advocates Fees
Once you file a petition, you must not revoke. It will be a waste of time and money for your Attorney and you too. You must determine the Budget to proceed with the case. Sometimes, it will lead to embarrassing situations. If you go for a Legal Service without consulting a Lawyer, you'll have less chance to win a case. Without doubt, get the Chennai Advocates Fees prior to start the process.
Legal Consultation Fees in Chennai
Do a Legal Consultation is a must before Legal Services ?. How much will be a Legal Consultation Fees in Chennai ?. The remedy for the issues must be the motive of any litigation process. Consultation plays a vital role in legal proceedings. You must not mind about the Cost for Legal Consultation.
Consult a Senior Advocate
One must consult a senior Advocate to get a clear picture about the legal process. Free consultation will not be useful in most of the cases. Above all, legal process without a legal consultation is a break less vehicle. As a matter of fact, you can spend money for consulting a Vakil in hourly basis or one time charges. Company litigation lawyers mostly prefer Retainer ship fees.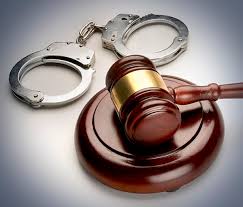 Senior Counsel Fees in Madras high court
Where you need a senior counsel ?. Yes, it is While the litigation in court law is in the progress. Senior counsel guidance is one of the essential thing in certain time. Their skill and experience will make your case push towards success. Advocates with good legal knowledge will always take you to win the case if you have merits in it too.
Paralegal Services
Here hiring a Vakil who posses specific know-how of civil law or criminal law or a company law or a Real estate law is must. To be sure, you can ask your friend to refer an Attorney to whom he have good contacts. In this case, the consultation may be free of cost or lesser than normal. Paralegal services is useful to choose a Good Lawyer.
Top Advocate Fees in Chennai
In the first place, High court attorneys charges will be higher than the Lower court Lawyers fees. Likewise, It is always better to consult a Law firm who will be good in all area of Practice. The Cost and Expenses varies as per the time and effort of the Attorneys.
Contact the Best Lawyers for Legal Consultation at nominal fees
In short, Saravvanan and Sathish Advocates office is one of the Best Law Firm in India. Most of all, this office offers good consultation as well as charge nominal fees.